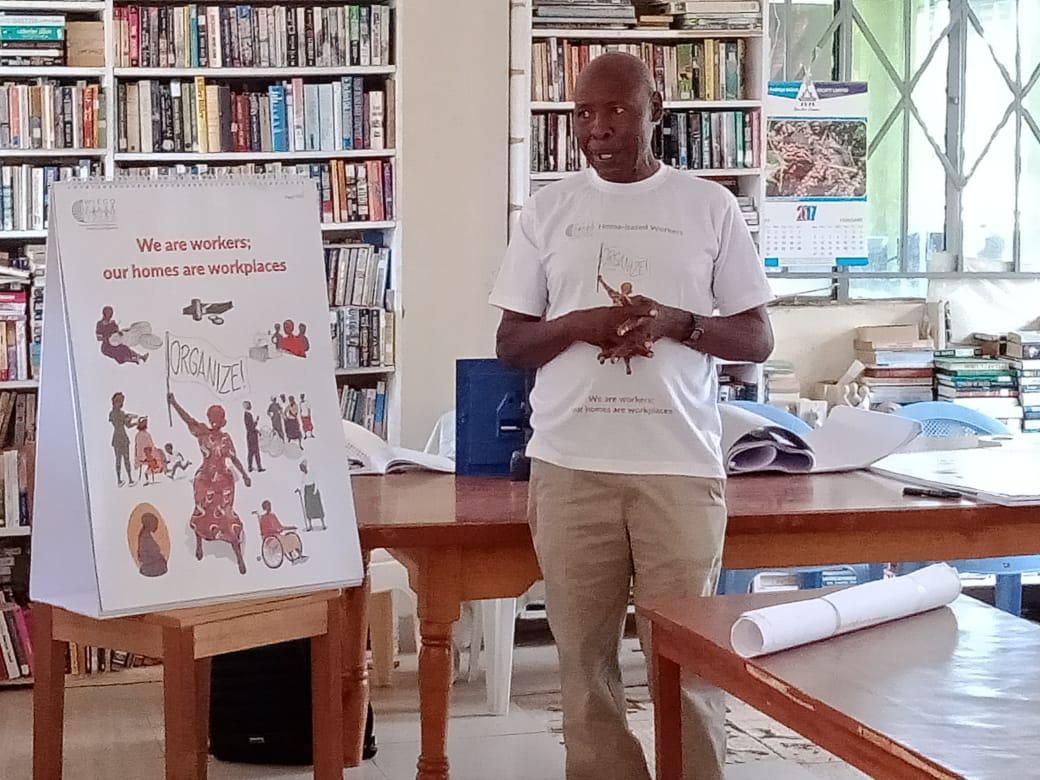 Who are Home-Based Workers and Homeworkers?
Home-based workers are those who do paid work within their homes or the surrounding grounds. They produce goods for local or global value chains and are of two basic categories.
Self-employed home-based workers: -Assume all the risks of being independent operators.
Sub-contracted home-based workers (called homeworkers): - Are contracted by individual entrepreneurs or firms, often through an intermediary.
In both categories, these workers deal with low incomes, irregular and/or cancelled work orders, unreliable supply of raw materials, delayed payment, and rejected goods.
Kisii Cluster: Mr. Jim Kenyanya training HBWs on Organizing
Bungoma Cluster: HBWs during a training on access to rights.
Nairobi Cluster: Mr. Gideon Teimuge in a group discussion with Heavenly Treasures Kenya affiliated artisans.
The Kenyan HBWs are to be found in the commercial crafts, textile and Garment Sectors; specialization inherent on raw materials and traditional skills.
The HBWs are spread across 6 cluster regions (Lodwar, Bungoma, Kisumu, Kisii, Nairobi & Machakos) and are organized as self-help groups, cooperatives and producer organizations.